Traffic Citations Attorney in Georgetown, Ohio
Speak With a Traffic Ticket Attorney About Your Charges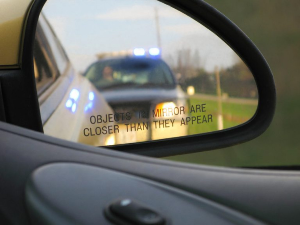 Many drivers will pay a ticket just to make it go away, but traffic violations can have a lasting effect on your driving record and privileges. Rachel V. Triplett, Attorney at Law can provide you with sound legal advice when it comes to cases involving:
Traffic violations

Operating a vehicle while impaired

Multiple-offense penalties
Our experienced traffic ticket attorney will fight to have your charges reduced or dropped by providing you with the legal counsel and smart defense your case requires. Contact Rachel V. Triplett, Attorney at Law today to schedule a consultation about your case in Georgetown, OH.
We Want to Know All the Facts
When it comes to OVI charges, we start by gathering the facts related to your case. We'll get the results of any breath or blood tests, determine if an accident or bad driving led to your arrest and find out how you were treated. We also want to know if you were cooperative during the investigation.
All of the above can have an impact on the outcome of your case. When you've been charged with a traffic violation of any kind, you should speak with a lawyer. Call (937) 507-6772 today to hire an experienced traffic ticket attorney in the Georgetown, OH area.