Steps to Take to Prepare for Divorce
Jan. 7, 2022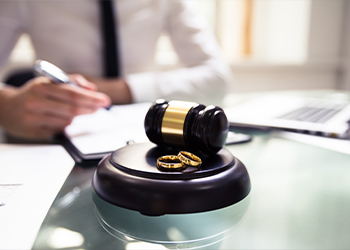 Going through a divorce is one of the most stressful and unpleasant experiences a person can go through in their life. If you are like most people, you probably want your divorce to end as quickly as possible. Fortunately, there are certain steps you can take when preparing for your divorce to make the process smoother, reduce stress, and increase your odds of securing a favorable outcome.
If you are considering filing for divorce or already have, contact an experienced divorce attorney to help you understand how you can make the divorce process as painless as possible. As a knowledgeable divorce attorney serving Georgetown, Ohio, I am prepared to review your unique situation and help you navigate the complex divorce process from start to finish. At Rachel V. Triplett, Attorney At Law, LLC, I also serve clients throughout Adams County and Brown County.
Considerations Before Filing for Divorce
Divorce is an emotionally taxing and often unpredictable process. To make the process less stressful and uncertain, you can take certain steps to be better prepared for what is to come. Here are two major considerations as you prepare to start the divorce process:
Hire legal counsel. One of the most important actions you can take when preparing for your divorce is hiring legal counsel. Since ending a marriage can affect your finances, your ability to spend time with kids, and whether or not you get to keep the house, you should have an experienced attorney on your side to avoid making mistakes during the divorce process and resolve your divorce as quickly and painlessly as possible.

Figure out your living situation. When filing for divorce, you have a tough choice to make. Do you prefer to move out while your divorce case is pending? Or are you okay with living with your soon-to-be-ex-spouse under the same roof? You need to figure out your living situation because where you live during the divorce proceedings and in the months leading up to your divorce filing can affect your chances of being awarded the marital home. Consider speaking with an attorney to understand what you can do in your specific situation to get a favorable outcome in your divorce case.
Steps to Take to Prepare for the Divorce Process
Many people make mistakes when filing for divorce because they are not fully prepared for ending their marriage. Consider taking the following steps when going through a divorce:
Hire an Experienced Family Law Attorney
Consider hiring a skilled divorce attorney who can assess your particular situation and determine your best course of action depending on your circumstances, goals, and needs. Seeking legal counsel before filing for divorce could help you prevent a great deal of emotional and financial struggles.
Secure Assets and Accounts
Your divorce case depends heavily on documentation and your ability to secure your assets and accounts. Consider changing passwords to all of your online accounts, cancel joint bank accounts, and make copies of relevant documents.
Gather All Relevant Documents
Gather as many documents as possible before filing for divorce. Those documents include both your personal and financial documents, such as information about your employment, your income, proof of residency, financial records for the past three years, and others.
Organize Your Documents
Your ability to resolve your divorce case in an efficient manner depends on how organized you are with your documentation. If your documents are in a mess, it will take you and your attorney more time to organize everything. Make sure that you have everything in order before contacting an attorney.
Assess Your Financial Situation
Getting copies of your financial records can help you better understand your financial situation when filing for divorce. Try to be realistic when figuring out what you want to keep and what is worth fighting over with your spouse. In addition, you need to gather all information on any debts that you owe.
Identify Personal/Married Property (Separate Property vs. Marital Property)
Finally, you need to identify the assets you own separately and jointly with your spouse. Make a list of separate and marital property in your divorce case, along with its estimated value. Collect all relevant documentation related to the separate and marital property in your divorce case. The list of assets could include your home, automobiles, household items, furniture, personal belongings, and others.
How a Skilled Attorney Can Help
If you have made the decision to end your marriage, it is vital to take all necessary steps to prepare for the divorce process. Being organized, planning ahead, gathering records, and seeking legal counsel are essential steps when preparing for a divorce.
Consider speaking with a skilled divorce attorney in Georgetown, Ohio, to understand what you can expect after the filing. At Rachel V. Triplett, Attorney At Law, LLC, I represent individuals seeking a divorce and help them take the necessary steps to prepare both financially and emotionally. Speak with me about your case to get compassionate and reliable representation.